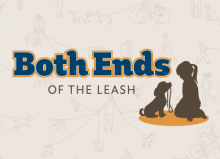 Animals in our community face challenges too. Assembly Democrats understand the importance of protecting and promoting the welfare of all pets, along with the Californians that love them.
Collaborating with animal rights advocates, local shelters, and other stakeholders, Assembly Democrats are aiming to advance policies that will benefit our furry friends. Improving the lives of both animals and people in California is at the forefront of this work.
Among these efforts include initiatives to improve access to veterinary care crisis, tackle housing insecurity challenges, and address emergency accessibility.
Currently, proposed legislation to protect and promote the welfare of all pets includes:
AB 12 (Haney) - caps rental deposits that often include exorbitant pet fees
AB 240 (Kalra) - raises spay/neuter funding through modest fees on pet food brands
AB 332 (Lee) - reinstates and improves the state's animal shelter reports to increase transparency and inform policy
AB 703 (Hart) - stops breed discrimination by insurers
AB 781 (Maienschein) - improves public notice regarding pet accommodation at emergency shelters, and warming and cooling centers
AB 1215 (Carrillo) - re-establishes the state program providing grants to homeless shelters and domestic violence shelters for food and basic veterinarian services for pets owned by people experiencing homelessness or escaping domestic violence
AB 1237 (Petrie-Norris) - creates the California Public Interest Veterinary Debt Relief program to attract 100 vets needed in animals shelters or underserved communities
AB 1399 (Friedman/Lowenthal) - expands access to veterinary telemedicine