Look West: How California is Leading the Nation
Look West provides a personal view of the California leaders representing you in the State Assembly. Tune in while these elected officials, influential leaders, and the general public provide a unique perspective on different issues affecting California, and learn more about the actions we're taking to help lead the nation into a brighter future.
Subscribe to Look West on: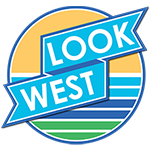 California Assembly Speaker Anthony Rendon sits down with Assemblymember Shirley Weber.
February 19, 2018
In this episode of Look West Speaker Anthony Rendon talks with Assemblymember Shirley Weber about growing up during the early days of the civil rights movement, including her family's move from Arkansas to California and watching the Watts revolt from her front porch. Plus, Assemblymember Weber tells you what she thinks of Bob Dylan and why she votes the way she does.